New

2019

Ford
Fusion Energi Titanium Front-wheel Drive Sedan
VIN: 3FA6P0SU0KR231415
Stock: 19121
Exterior Color

Blue Metallic

Interior Color

EBONY

Body

Sedan
Detailed Specifications
Dealer Notes
** POWER MOON ROOF ** LANE KEEPING ** ADAPTIVE CRUISE ** My name is Darrin Rinehart, I am the Internet Sales Professional at Galesburg Ford. I work hard for my customers to get them the best value. You can call or text me at 269-271-9078 for more information, to verify availability or to arrange a relaxing, stress free test drive. If you stop in please be sure to ask for Darrin Rinehart
KBB.com Consumer Reviews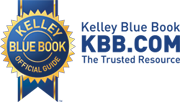 Handles well, comfortable, and love that MPGe.

By Chris |  on Wednesday, June 14, 2017

5.0

Perfect car for the mission. We commute between 60 and 120 miles per day and have averaged 100 MPGe. We get 40-45 MPG on long trips and have a range of almost 600 miles. We are filling up every 3-4 weeks. Handles really well and is very comfortable to drive. The sound system works well and the clarity of the phone is outstanding. The interior is very nice and we feel the car is a good value. We are both very pleased with this car.

The best car I have ever owned - got a duffel bag?

By systemBuilder |  on Monday, March 05, 2018

5.0

This is the most comfortable and most amazing car I have ever owned. Great gas mileage even without electic charging (42-44 mpg). Extremely comfortable. Beautiful, really awesome, no compromise in the looks department. The only criticism is that half of the 16 cu ft. trunk is taken up by batteries. I recommend travel with duffel bags to maximize space utilization. The car can be a little slow 45-60 mph due to all the batteries. The Sync3 system and thoughtfulness in the instrument panel are awesome. We have the keyless entry system, moonroof, 18 wheels, driver assist, and ruby-red color. Zone heater and 3-level heated leather seats beat my Lexus.

Luxury feel, great efficiency, and great drive.

By Nick |  on Monday, June 12, 2017

5.0

A little background on what I was looking for in a car: Recently having gone from a commute of 2 miles to one of 25 miles I wanted a car that was comfortable, had a full safety suite, and would be great on gas mileage. Lets talk about the mileage first. For a midsize car, the Energi absolutely delivers. The electric portion is rated at 21 miles, and Id say I typically see about 20 electric miles, but in practical use that makes a huge difference. 20 of 25 miles electric to work, charge, and its electric 20 of 25 back. Charge at home and then it often goes another 40 miles at night, half of which is electric again. Its hard to judge if its meeting its 40-42mpg EPA rating as a hybrid, but Im guessing its probably close. The tradeoff to this is of course performance at times. Here is where a few of my minor gripes come in that drop this from a 10 overall to a 9. Most of the time I have no issues, but going up a decent hill, especially on the highway you will feel or really more hear the car really struggle to make the climb. In EV mode the car has acceptable pickup from about 0-25, but then has a noticeably slow climb from 25-60. In addition the tires seem optimized for fuel and not grip, meaning under hard ICE acceleration or in wet conditions they slip a little more liberally than I would like. If I could fine tune this care it would be to give up 1-2mpg for just a tad more power and a different set of tires. Given that the car is bigger and can be better equipped than the Prius Prime, and you certainly get more bang for your buck then a Chevy Volt, I have no complaints about the 21 electric miles as compared to ~25 and 52 from the other smaller cars. One last note on performance, on my first test drive I noted that the brakes were very touchy. When I later narrowed my search down to two finalist cars I did an extended test drive mainly to focus on this issue and decided I could learn them. Within a week of owning the car I wasnt even thinking about it anymore, so dont let the brakes throw you off from considering the car. One often noted complaint about the car is the lack of trunk space. Personally, I have not found it restrictive yet, but can certainly see where it would be, especially for a bigger family. A few bags after shopping is no problem, and I regularly haul a large (but flexible) hockey bag full of gear with no problem. My biggest issue is the way the space is shaped would prevent even a single decent sized checked bag from fitting in. However the seats do fold down allowing for long items to pass through or for bigger items to be transported on the back seats. Moving into the cabin is where I think the Fusion really shines. Having two person memory for the seats and mirrors was a huge feature missing in many comparable midsize hybrids or smaller EVs. Being the full efficient car we wanted to drive most often its crucial to easily get comfortable when we get in. GO times when plugged in means the car is always heated or cooled when we get in for normal trips, and remote start via fob or app means it is ready in other circumstances as well. I have a Titanium with every option except assisted park, and I love the features, even if their cost is what costs the Fusion its value score. Base models are a great value, but adding on all the options can quickly make the price raise at a rate that seems slightly excessive. Seats are comfortable and there is plenty of room for bigger drivers up front. Back seats perhaps lack a tiny bit of headroom for any really tall guests, but there should be legwork abound for everyone. Having cooled seats for the first time is amazing, and Im thrilled a friend talked me into being sure those were included. The adaptive cruise control is amazing for the half of my commute that is highway, and especially for weekend or longer trips. Even on low the pre-collision alert might be a tad sensitive, but better safe than sorry, and you will absolutely know when it goes off. Lane keep assist, and blind spot monitoring are fantastic safety features as well. Automatic high beams and automatic wipers are great touches as well. Finally, sound and infotainment. As an audiophile with 2000+ CDs I was happy to see the Fusion Energi still had a CD player, and absolutely thrilled with how they sounded. The Titaniums Sony Sound system is fantastic for car stock, and you should not be turned off just because it doesnt have a fancy Harmon Kardon or Bose title. This paired with amazing noise cancelling technology makes listening to music in the cabin a joy, even at highway speeds. Below 40mph the cabin is eerily quiet. The controls and screen are easy to operate and the stock Sync system gives Android Auto a run for its money as far as what I prefer to use. Perhaps the only major change they need here is to give the heated steering wheel a proper button on the dash. The only glitch Ive encountered is that with both Sync and Android Auto, sometimes when using voice commands or making/receiving calls the system will reset the CD track Im currently playing back to the beginning. On a three minute song this is an annoyance, on a 25 minutes song its infuriating, especially with the seek feature only going at a slow pace, not gaining speed the longer you hold it like you will see on most systems. Still, I understand Im a dinosaur and this likely wont affect most people. I was also somewhat disappointed when I called my Ford dealer and was basically told there was nothing that could be done, with no real attempt to solve the issue. If you want a great plug-in hybrid with great comfort and a good size, youve come to the right place. If you want to pay a premium and get a luxury car feel, youre still doing well. If you arent ready to give up a heavy lead foot quite yet, well, chances are this segment isnt what youre looking for anyway. As someone who researched about a dozen cars in leading up to this purchase Im thrilled with the decision I made and would recommend the Fusion to a lot of buyers.